I have a Google Alert set up for "accepting credit cards" which brought me an email this morning showing a post in Contractor Talk forum about accepting credit cards…which inspired this blog post.
Let me invite you to call me to discuss your options. Before you take the plunge and make a commitment to accept credit cards I would like to call your attention to a couple of really important things:
Do not sign up for an account to accept credit cards that requires a long term commitment. Many processors are still requiring a 3 year contract which could cost you up to $575 or more to cancel if you decide that it's not for you.
Do not lease your credit card equipment. Many independent sales reps for credit card processors will try to get you to sign a lease agreement for a credit card processing terminal. Big mistake! You will end up paying many times the value of the terminal with a lease. You can get a free terminal from many processors for as long as you do business with them.
There are a few more things that you should be aware of that you can read about by clicking here on my blog.
These mistakes apply to any merchant anywhere in the country.
The above was one of the responses in the Contractor Talk Forum. The concern I have for any small business owner that offers one to seven years with no interest to pay for the goods and services is that this strategy does not take into account the time-value of money which is critically important to a healthy cash flow. While his customers might really love this I suspect that this owner will very likely run into cash flow problems before too long.

This contractor has the right idea…"write the invoice, swipe the card and be done" all the way to the bank…literally! And, it's quite acceptable to offer a discount when customers pay by cash. According to a study by Intuit, which I wrote about here you can increase sales substantially by simply accepting credit cards. Just be sure you bid the job with credit card fees in mind.
Nope…that changed July 2012. Read here where after a seven year battle with Visa and MasterCard retailers won the lawsuit and may now charge a fee to consumers for using plastic.
However I am personally in favor of giving the 2% discount for payment by cash and not adding 2% when the customer pulls out his or her credit card.
I would really love to set you up to accept credit cards and help you avoid these mistakes. I can even help you get set up to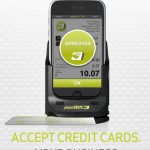 accept credit cards using your smart phone.
Please call me and I will guide you through the process so you can try this out without penalty if you decide to cancel the service later.
Read my customer reviews  by clicking here -> thesmallbusinessguru.whirlocal.com
I'm a whiz at technology which allows me to work with merchants in 3 states. I am confident that I can give you personalized service and help you maximize the benefits of accepting credit cards for your business.
Call me Monday – Friday from 9 am – 5 pm Pacific – or leave a message and I will call you back. You can also connect with me on my social media websites.
---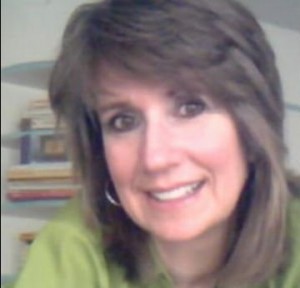 Melody Campbell Payment Solutions
The Small Business Guru
www.TheSmallBusinessGuru.com
971-563-2007 mobile
Twitter: http://twitter.com/SmBizGuru
Facebook: http://www.facebook.com/getmorebusinessshow
LinkedIn: http://www.linkedin.com/in/melodycampbell