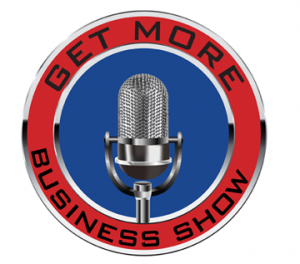 Join me tomorrow as I interview Viveka von Rosen share with us about LinkedIn Marketing.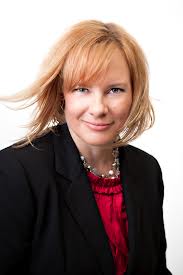 Viveka is author of LinkedIn Marketing: An Hour a Day and is known internationally as the "LinkedIn Expert". CEO of Linked Into Business, she also hosts the biggest LinkedIn chat on Twitter and co-moderates LinkedStrategies, the largest LinkedIn strategy group on LinkedIn. Forbes has listed her as a top social media influencer for 2012 and 2013 and she is regularly cited in Ragan, CNN, Forbes, Mashable, The Miami Herald, Social Media Today and The Social Media Examiner!
You won't want to miss this call. You can listen live or archived –
at www.GetMoreBusinessShow.com.
Viveka tells me there is a lot happening on LinkedIn right now that she's excited about. She'll talk about things like the Influencer Program. and the new UI.
Call in with your questions – (347) 945- 7686.
I'm also excited to invite you to a LinkedIn Webinar Training taught by Viveka.
Too often we'll join LinkedIn and other social media sites thinking that there is a silver bullet that will propel us to business success with little or no effort.  Then, after months  – or years – and seeing little return on our time investment, we give up because we've attracted little or no new business, no new prospects, no new leads.  Sound familiar?
It's not your fault!  LinkedIn does little to show you how generate leads and get more business.  But have no fear, there are many people using LinkedIn successfully for lead generation, an my presentation will show you how!
Intended Outcomes
The Benefits of this program include:
• Learning to use LinkedIn optimally for increased exposure, connections, business and income
• LinkedIn tips and strategies developed and perfected by my clients and myself over many years
• Staying clear of "fatal" mistakes on LinkedIn that inhibit functionality (and may result in extensive loss of income)
• Building your "list" – sharing your product, service and voice with more people
• Attracting warm leads to your inbox (never cold call again)
• Creating evangelists: your unpaid sales force
• Expanding your network exponentially beyond your existing database
• Informed choices: Prospecting employees, vendors, clients, partners, competition
• The opportunity to do more good for more people
Bonus:
4-Part Webinar Series  $6000
Webinar Recordings $1995
Community Consulting Call  $500
"Laser" LinkedIn Session  $150
LinkedIn Lead Gen Checklist  $97
LinkedIn Lead Gen Workbook  $47
LinkedIn Lead Gen eBook  $37
LinkedIn Communications Template Book $97
Bonus:  First Chapter of LinkedIn Marketing: An Hour a Day
Total Value:   $8,923
Today ONLY! $497 – Go Directly to Viveka's website for more information.