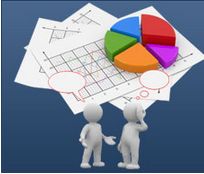 I came across a great article written by marketing expert and author of DO IT! MARKETING, David Newman. Newman shares four insights for small business marketing.
The first insight really resonated with me – to sell the way that I buy. When I work with clients I go out of my way to establish credibility – even if I have to borrow the credibility.
For example, I started selling in a territory where no one knew me in the community – but…they knew my sister because she had a business in that town that most people were familiar with. I would associate myself with my sister during the initial contact and presentation. This would usually get me a listening ear with the prospect so that I could demonstrate my own integrity and ability.
I like the question that Newman suggests for this insight – What value have I added to my prospect's world in order to earn the right to invite them to a conversation and offer my solution to their problems, headaches, heartaches, and challenges?  
I would like to hear from you, what value do you add to your prospects in order to earn the right to offer your solution to their problem? Leave a comment below.
David Newman offers three other insights in this article that is worth your time to read, "Four Insights for Small Business Marketing."
Thank you to Dell Inc. for the featured image on the home page for this blog post.