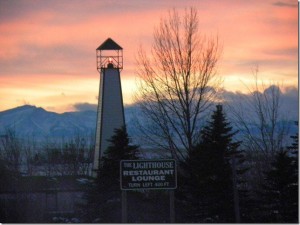 I want to welcome Bob at The Lighthouse Restaurant in Valier, Montana to the merchant group doing business with The Small Business Guru Payment Solutions!
The Lighthouse Restaurant
16085 Valier Highway, Valier, MT.
1 (406) 279-3798
The restaurant is open Wednesday through Sunday from 11:00 am – 10:00 pm – Closed Mondays & Tuesdays.
They will tempt you with Sue's Bailey's Irish Cream Cheesecake but the good ole fashioned traditional American burgers, seafood and steaks will keep you coming back to the rustic restaurant and lounge  located at the front of the Rocky Mountains right on Lake Frances.
I am very pleased to be servicing the payment solutions for this great restaurant in Valier, Montana. Thank you for your business Bob & Sue. Welcome to the merchant group.