When I first started to build my business I had no idea what I was doing.In 1991 I opened GiveAways Plus, a promotional products company. I had two years experience selling promotional products for another company. Like many business owners I thought that owning your own business was just more of what I was already doing – which was sales – but now I'm in charge. HA!
I learned a lot during the 16 years that I owned and operated GiveAways Plus. By the time I sold the business in 2007 I had finally built it into a million dollar business, but looking back, knowing what I know now, it took way too long to build it to a million dollars.
So why do some businesses seem to just 'get by,' while others seem like an over-night success?
The deciding factor for me in to create success in business has always been systems. Smart business owners develop a system to
bring

in new business and converting leads to sales

generate

larger and more frequent transactions

identify

unnecessary costs and fees associated with doing business

train

employees an easily duplicate-able system for serving the customer and meets quality standards

market

the business through referrals
Businesses that succeed have a plan and systems to operate the plan.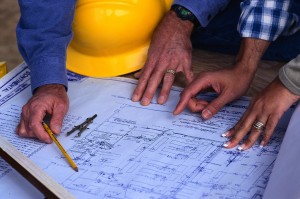 When I first started my promotional products business my system was nothing more than trial and error. I tried cold calling first and that was successful, but I wasted a lot of time trying to serve every business rather than focusing on the businesses more profitable to me. I learned to get my foot in the door with one department and then work my way through many departments by referral.
What system do you use in your small business to bring new and repeat business? Is your plan to serve everyone or have you identified the customers who are most profitable to you? Leave me a comment below. I'd love to see what you're doing that's working or read what obstacles that you're facing.