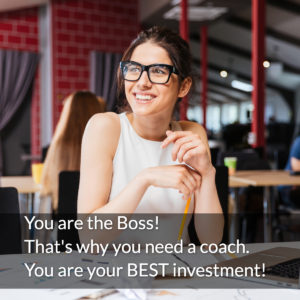 You want to do the thing you're brilliant at — not devote all your time to marketing.
It seems there so many things that you "should be" doing and it can be overwhelming.
In my coaching & strategy session we'll use Your Goals to guide our actions. You define your goals, I help you get there by guiding you through all the options, rabbit holes, and pitfalls of marketing.
As a Coach
I will guide you through a process to gain clarity to focus on results. This clarity helps you to filter out your inner critic because you know exactly what you want and you're determined to reach your goal.
As a Strategist
I will guide you through the maze of available tools and options to market your business. Together we select and test what is right for you and your business.
These coaching packages are for business owners who want a custom plan and partner who is invested in their business and their success.