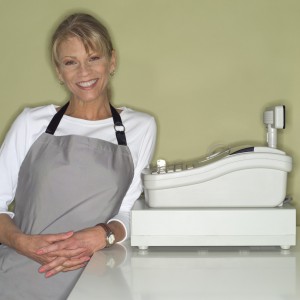 Credit Card Processing / Merchant Services does not need to be tied directly to your POS System.  
Many POS (Point of Sale) System companies have found that a great way to generate on going profits is by telling business owners they must use their merchant services provider. It's their POS system so you're stuck with their pricing, right?
Some POS companies program the software so that you can only use their processor. To give the merchant the most control over the price he or she pays for credit card processing I recommend the option below.
This option is to operate the credit card terminal separate from the POS and enter the credit card transaction just like you would cash. It's simple and does not require any additional work on the merchants part. Simple swipe the card and run the transaction on the stand-alone terminal. Tap "pay" and the "credit card sale" button on the touch screen (or something similar depending on the POS software that you're using). The stand-alone terminal will process the payment and you have also entered the receipt of payment into the POS. I work with more than one merchant that does this so that if their POS system ever goes down for some reason they can still accept credit card sales by processing the transactions on the stand-alone terminal.
I worked with a restaurant whose POS system went down for a whole day and they lost over a $1000 in sales because they could not accept credit cards since their POS terminal was down. The owner was in tears by the time I talked with her.
Credit Card Processing is like a utility, just like the electricity that turns the computer on, you can use any processor you want as long as they support the platform your POS System is running on, or if you add a stand alone credit card terminal. You should find the best price on merchant services.
If you'd like to receive a complimentary cost analysis to see if we can save you more of your own money please contact us at 971-563-2007 or melodyc @ TheSmallBusinessGuru.com. We can provide you with one terminal for each business location even if you're using a POS system.