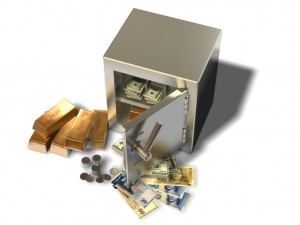 Very few business can survive in this economy without accepting credit cards. It is a necessity like water and electricity. Studies have shown that the customer spends more when he or she uses their debit or credit card instead of cash. Most consumers simply don't walk around with much cash and when they do it's usually for a very narrow and specific purchase – which has it's limitations based on the cash on hand.
If accepting credit cards is a necessary part of your business practice as a convenience to your customer then you might as well keep more of your own money. Since you pay a percentage of every credit card transaction in a processing fee to your credit card processor – shouldn't that be as low as possible?
This is what I do every day for my customers. I provide a free cost analysis of the fees that the merchant is paying with his or her credit card current processor.  Depending on the merchant's volume of business I usually save hundreds of dollars, sometimes thousands of dollars a year in credit card processing fees.
Money saved by lowering merchant processing fees can be used for business growth and expansion.
If you're sick and tired of being tricked and conned into paying high prices for merchant services please contact me for a complementary cost analysis of your rates to discover how much you can save.
Month to Month Agreement – No more 3 year agreements keeping you trapped into high rates and out of date pricing.
Free Equipment – You do not need to purchase expensive equipment or sign up for over-priced lease agreements. We place one free terminal in each business for the merchants that process through us. If you decide not to do business with us simply return the terminal with no penalty for cancellation.
Guaranteed Lowest Rates – With our complementary cost analysis we can lower your current rates, sometimes even eliminate costly monthly fees to help you keep more of your own money. If someone offers you a lower rate just send us the estimate and we'll adjust our rates to meet or beat the rate.
Customer Service Provided by a "Real Person" – I personally service merchants in my local community of Salem, Oregon. Through the use of technology I am also am able to provide excellent customer service in other areas. I have many loyal and happy customers in Montana and California.
I hope you will accept my invitation and contact me for your complementary cost analysis. Just last week I helped merchants save more than $3,000 a year. How much will I save for you?