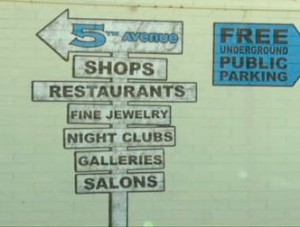 Don't give up! Stay with it! If you're in your first year of owning your own small business – don't be afraid to seek good solid advice. This article is final in a series of three with a total 12 key principles that will help you succeed in your first year of business. Read part one here and part two here.
Remember it won't always require this much work – Look to future pay off
The first year will be the hardest. But remember, it will not always be this hard. As you get better at meeting the needs of the market, your business begins to build momentum, and you will enjoy the fruit of your labor. There is a point when the business begins to take on a life of its own
Stick with it – sometimes great ideas take time to catch on
Be prepared to stick with your passion back purpose. Be prepared financially – that's what most of the business experts will tell you. What I want to add is to be prepared mentally and emotionally for the time it takes to engage the marketplace with your innovative idea. The game changes the longer you stick with it.
Prepare for the emotional investment and emotional exhaustion
Being an entrepreneur can be emotionally draining. Sharing your passion all day – every day – can empty you of creativity. Be prepared for this and invest in your mental health. Take time to laugh while doing business. Some of the tips above will contribute to your emotional strength to go the distance. Pay attention to those exhilarating days that leave you emotionally exhausted – take the time to refuel.
Always Living
You are NOT a business owner – no, hear me out on this one – you are MORE than just a business owner. You may be a spouse, or parent, always a friend. Don't forget that you have a life outside of your business. Don't neglect this life. Your life outside of business will support you or be gone when you finally get ready to acknowledge it. Chose day one of your first year in business to take time to just live and enjoy life.