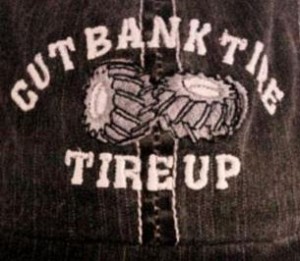 Welcome to Dave Losing at Cut Bank Tire Shop in Cut Bank, Montana to the merchant group doing business with The Small Business Guru for Merchant Card Processing. We are very excited to provide exceptional pricing and customer service to this tire dealer in Cut Bank, Montana.
If you live in or near Cut Bank and you have a vehicle that needs tires there's a good chance that you have already met Dave or Michelle Losing – owners at Cut Bank Tire. Of course Cut Bank Tire sells tires for auto, light truck, trailer and ag. Their service team provide alignments, mechanical work and service calls. This shop is known for it's fast, friendly customer service.
301 West Main
Cut Bank, MT 59427
Today 7:00 am – 5:30 pm
Phone 1 (406) 873-5025
Email tireup83@gmailcom
I am very pleased to welcome Dave to the merchants that The Small Business Guru Payment Solutions services with credit card processing services.
The Small Business Guru Payment Solutions services small to medium sized businesses with merchant card solutions, accepting credit card payments. We offer special multi-location rates and discounts. Please call if you have questions or if you would like an analysis on the rates you are now paying. Quite often we uncover hundreds and sometimes thousands in annual cost savings. It never hurts to get a no-cost analysis.