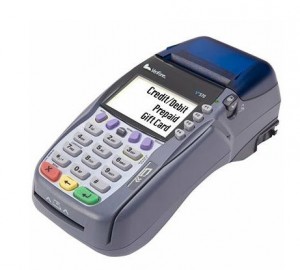 As I visit merchants in Moreno Valley, California and other surrounding communities in Riverside and the Inland Empire, I hear a lot of horror stories about merchant accounts that charge high processing fees. Merchants are bound by long and expensive contracts with rates that go up every 6 months. Enough already!
In this marketplace every business better serves their customers by accepting credit cards, but as a small business owner it's important to educate yourself on how to keep more of your own money by reducing your credit card processing fees. I can promise you that you do NOT get better customer service when you pay a higher credit card processing fee.
I am going to list the top six merchant account mistakes of the merchants that I have talked to in Moreno Valley and the greater Riverside County. Starting with number six I will list the mistakes in reverse and finish with the number one merchant account mistake. Keep reading.
6. Obtaining a terminal on a lease program.
Don't do it! If you obtain a credit card terminal on a lease program you will probably pay 3x or more the actual retail cost of the terminal. When you sign a lease for a credit card terminal it is usually for 5 years and cannot be cancelled. The lease company will continue to take the money from your account whether you're with the processor who signed you up for the lease or not.
Most merchant account processors have a "free terminal" program. It's actually a terminal on loan for as long as you are doing business with that merchant services provider. Don't forget to return the terminal if you change processors (see number 3). The terminals that I install and have seen other merchants in Moreno Valley use cost only about5 $150 – $300 retail. Don't pay more than that – and if you can accept the free terminal/loaner program.
If you do not want to take advantage of the free terminal program offered by most processor you can purchase your own brand new terminal with a warranty on ebay. I recommend this seller because he does not also require a new merchant account – he just sells the terminals.
5. Signing a long term contract with high early termination fees
Almost all merchant account processors offer their services on a 2 year or longer contract – most contract are now 3 – 5 years. If you want to cancel your service with the processor they charge – automatically draft the money right from your bank account – a substantial ETF or early termination fee. READ THE FINE PRINT! I am proud to say that we no longer have an early termination fee. The merchant account service we offer to merchants in Moreno Valley and nationwide is month to month.
4. Relying on the sales agent who signed you up for a new merchant account to close your former merchant account
You and only you can cancel your former credit card processing account. No one can cancel this service on your behalf. You must cancel the account with your former credit card processing company IN WRITING and most processors require a 30 day notice. Anticipate at least one more month minimum fees after you put your cancellation in writing and submit to the former company.
I am so shocked by the number of merchants that I talk to that continue to pay the monthly minimum with their former processor because they thought their new account representative canceled the account for them.
3. Forgetting to return the "free equipment" from the former processor
If the credit card terminal that you are using is "free equipment" provided by your credit card processor you MUST be sure to return it if you change processors. The former processor will charge you for the equipment if you cancel your account with them and have not returned it within 30 days of your date of cancellation. The charge for these "free terminals" are usually $600 or more and this amount will automatically be drafted from your account without warning. I have heard horror stories of this draft causing a merchant to over-draft their bank account and cause other expected payments to incur NSF fees totally hundreds of dollars in expense. Don't let this happen to you.
2. Forgetting to take the SAQ or Self Assessment Questionnaire for PCI Compliance in the first 30 days and on every year on the anniversary of your account
Because of regulations imposed by Visa/Mastercard/Discover for security measures all processors require you to go online and answer a few questions about your terminal and how you gather your customers credit card information. The questionnaire is short and simple and if you don't understand it the customer service department of your processor will be able to walk you through it.
This questionnaire MUST be done ANNUALLY on the anniversary month you set up account.
If you do not do the PCI Compliance Self Assessment Questionnaire (SAQ) most processors will charge a higher non-compliance fee. Some processors will charge this fee all at once at the beginning of the year for all non-compliant merchants or once a year on the anniversary of your contract with the processor. Other processors charge the non-compliance fee monthly. I have reviewed merchant statements that have PCI compliance fees – or non-compliance fees anywhere from $15.95 a month ($191.40 annually) to 19.95 a month ($239.40 annually).
Every merchant must take the PCI compliance SAQ and every merchant must pay either a compliance fee which is much lower (usually about $75 a year) or a non-compliance fee. I call the merchants that I work with every year to make sure they are compliant and to follow up on any customer service issues they may need resolved.
This is one of the reasons I provide a no cost statement analysis to identify costly fees like this that the merchant may not be aware of. Eliminating the non-compliance fee alone saves most merchants over $200 of their own money every year.
1. Not getting it in writing!
Wow – Do I hear this one a lot! So many merchants have told me that the account representative who signed them up for their merchant account service made promises that were never honored once the merchant was locked into a contract. A merchant account is a contract with a FDIC bank governed by many U.S. banking laws/regulations and Visa/Mastercard rules. All terms and conditions MUST be spelled out in the contract – this is required by law! When you sign up for a merchant account there is an application – to gather your business information, and a contract – to create an understanding of the legal business relationship. If an eager merchant account sales representative calls or visits you making promises – ask to see the promise in the contract. Do not sign anything until you see content in the contract that supports the verbal promise!
---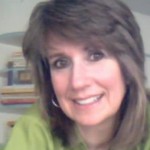 Melody Campbell, known as The Small Business Guru, serves merchants accepting credit cards in Conrad, Montana, Shelby, Montana, Cut Bank, Montana, Great Falls, Montana, Riverside, California, Moreno Valley, California, Murrieta, California, Temecula, California, Perris, California, Lake Elsinore, California. Visit Melody Campbell's Facebook Fan Page to keep up to date on current news about accepting credit cards.
"I represent the merchant. I will make sure that you have plenty of information to make an informed decision so that you keep more of your own money when you accept credit cards. I work very hard to earn the trust and business of the merchants I serve."