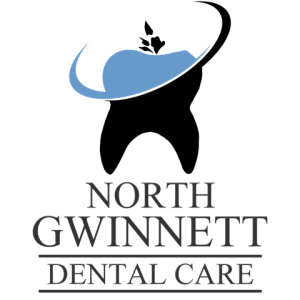 In the 20 years since Dr. Bridgett Jorgensen founded her dental practice – North Gwinnett Dental Care in Sugar Hill, Ga. – it has attracted more than 1,500 patients and now has ten employees. Yet even as it was growing, the business had to work around a serious bottleneck: an outdated credit card acceptance solution, which not only tied up valuable staff resources but also required patients to line up to pay. Now, however, lines are a thing of the past. By replacing its legacy payments system with Fundtech's integrated payments solution, TotalTransact, North Gwinnett Dental Care has not only removed the bottleneck, it can now offer all its patients the flexibility and convenience of online and mobile payments.
 " Our business is easily saving $500- $1,000 a year by buying a service that's easier and more convenient for us and our patients."
   Allen Jorgensen, North Gwinnett Dental Care
 Allen Jorgensen is Bridgett's husband and business partner at North Gwinnett Dental Care and he runs the technical side of the office. Right from the start they were committed to using the latest technology in the practice – including the digital storage of patient charts and x-rays. There was one exception, however: the old-fashioned technology that underpinned their manual credit card acceptance process. This required a dedicated phone line and specific hardware.
"It produced a major bottleneck and this was especially frustrating when everything else here was running so efficiently," recalls Allen. "We could only take payments at one location in the office, so when more than one patient wanted to pay at the same time – which often
happened – we had to make them wait in line. That's no way to run a business or deliver customer service."
More than just inconvenient to patients, the old solution was also expensive to run. Valuable staff time was spent processing payments manually. And with the dedicated credit card phone line costing $40-$50 each month and additional per-transaction merchant fees, Allen was already considering replacing the system before the final straw came.
That 'final straw' was in the form of the provider expecting them to pay more for a new device because the old one was out-of-date for PCI compliance. "They were trying to pass on enormous fees to us because they said they had to do monthly PCI audits," recalls Allen. "I said enough was enough."
After he had reviewed the payments solutions on the market, Allen decided to take a closer look at Fundtech's integrated payments system, TotalTransact. It proved ideal. "We wanted to be able to accept payments from any computer in the office, or from elsewhere via the Internet," he says. "But while we wanted lower costs we also wanted total reliability." TotalTransact delivered on every count.
Allen is glad he signed up for TotalTransact – and so are Bridgett and her patients. Payments can now be taken in any room in the practice, boosting speed and offering privacy. And the ability to pay online (including via smartphones) through the practice's website has proved hugely popular, with patients often submitting payments from home at times that are convenient to them. "We get an email saying the payment has happened – and it's all done," smiles Allen.
As well as happier patients, TotalTransact has also delivered significant financial benefits. "We've avoided the costs of a dedicated line and equipment; and our merchant service fees are lower," says Allen. "Our business is easily saving $500- $1,000 a year; and we're achieving this by buying a service that's easier and more convenient for us and our patients."
Allen feels that any businesses still using a dedicated credit card payments line and device are stuck in the old way of doing things. As a result, they're probably overpaying and getting a lower level of service compared to what they could be getting. "Lots of businesses don't realize what's available nowadays – and they need to wake up to it."
While Bridgett doesn't get too involved in the IT side of the business, focusing instead on the latest dental care technologies for patients, she does fully appreciate the benefits the system has delivered – especially how it allows people to pay from home.
"As the dentist in the practice, I don't want to be messing around with payments – and now I don't have to," she says. "In fact, I often get emails from TotalTransact at 3 a.m. saying someone has paid. So now we can even make money while we're sleeping!"
---
A Fundtech Case Study Fundtech is the leading provider of transaction banking solutions to banks and corporations of all sizes around the world. As a strategic supplier, our clients benefit from lower operating costs and an enhanced end-user experience through our integrated and feature-rich solutions. Thousands of financial institutions and companies worldwide rely on Fundtech's innovation to improve operational efficiency, increase revenues, and provide greater competitiveness through business-to-business services. Our major product lines include: global and regional payments, corporate cash and liquidity management, financial messaging, electronic invoice presentment, supply chain financing, remote deposit capture, merchant services, credit card gateway and mobile banking products. We are also the world's largest service bureau operator. Fundtech offers its software through a traditional software license and as Software-as-a-Service (SaaS). Founded in 1993, Fundtech was acquired in 2011 by GTCR, a Chicago-based private equity firm.
---
If you would like more information for the
Total Transact Product Suite for your office
please click on the image below