Mastering the SEO Game: Unveiling the Magic of Citation Management for Your Business!
Hey there, business owners! Today, we're diving headfirst into the world of search engine optimization (SEO) and uncovering a secret weapon that will propel your business to new heights—citation management. Now, you might be thinking, "What on earth is citation management, and why should I care?" Buckle up, because we're about to embark on a fun and fascinating journey that will demystify the power of citations and make your business shine in the digital realm!
The Quest for SEO Supremacy: Imagine your business as a knight, ready to slay the SEO dragon and claim the top spot in search engine results. To emerge victorious, you need a powerful arsenal, and that's where citation management comes into play. Simply put, citation management is the process of maintaining accurate and consistent business information across various online directories, review sites, and social platforms.
The Trusty Sword of Consistency: Consistency is key, not only in life but also in the vast realm of SEO. Search engines like Google thrive on trust, and when your business information is consistent across the digital landscape, their algorithms smile upon you. Citations act as trust signals, strengthening your online presence and boosting your chances of appearing in local search results.
The Majestic Kingdom of Online Directories: Picture online directories as bustling marketplaces, where potential customers search for businesses like yours. By ensuring your business information—such as name, address, phone number (NAP), and website—is accurate and up-to-date on directories like Google My Business, Yelp, and Yellow Pages, you open the gates for customers to find you effortlessly.
The Power of the "Local": Let's take a moment to appreciate the magic of local SEO. When someone in your area searches for a product or service, search engines favor local businesses that have optimized their citations. By leveraging citation management, you can rise above your competitors and become the go-to choice for customers in your neighborhood, town, or city.
The Review Empire: Online reviews have become the modern-day word-of-mouth. Positive reviews are like gold nuggets, attracting customers to your business. However, inconsistent or inaccurate business information across review sites can confuse and deter potential customers. Effective citation management ensures that your online reviews pack a powerful punch, bolstering your reputation and credibility.
The Social Media Chronicles: In this digital era, social media platforms reign supreme. But did you know that consistent citations on social media profiles can significantly impact your SEO game? When your business information aligns across platforms like Facebook, Instagram, and LinkedIn, search engines reward you with higher rankings, amplifying your visibility to potential customers.
The Superpower of Niche Directories: Beyond the major players, niche directories offer specialized platforms catering to specific industries. From healthcare to hospitality, there's a directory for every niche. By optimizing citations in these directories, you tap into targeted audiences who are actively searching for services like yours, giving your business a powerful competitive edge.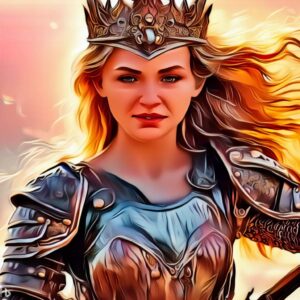 Conclusion: Congratulations, small business warriors! You've uncovered the secret weapon of citation management and how it can supercharge your SEO endeavors. Remember, consistency is the key to unlocking the kingdom of search engine rankings. By managing your citations effectively, you'll enhance your online visibility, attract more customers, and establish trust in the digital realm.
So, arm yourself with citation management tools, conquer the SEO dragon, and watch your business soar to new heights of success! It's time to seize the digital kingdom and become the ruler of your industry. Good luck, and may the power of citations be forever in your favor!